November 28/2013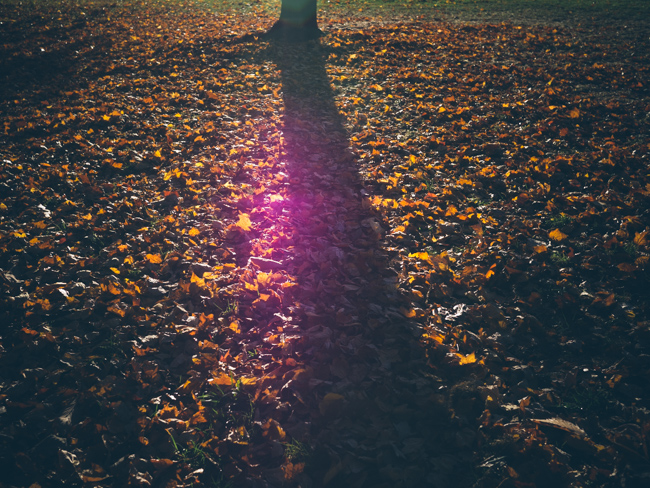 The money was rolling in, and the times were good. The air was thick and warm from pumpkin spice inflected with sage and thyme, and I was giddy to have in my hands what had been the object of my desire for nearly the better part of my life. In fact, not just one, but three brand new Canon EOS-1Ds's.
To set some history, it was Thanksgiving 2007, a time when cameras were cameras, video was video, and the two hadn't yet become one. It was a time of wedding rockstars and promises of endless cash, and it was a time when those dreams weren't all too far from the truth. Work was plentiful and bookings were eeeee-zzzz.
And that's really more to the point. In truth, I can't say life was good, but it sure was easy, and I planned on riding this train for as long as the rails ran.
Back then, if I had a problem, I just bought my way out. More workshops, more advertising, more cameras, more gear. All tricks, no muss, no fuss. By the end of that year, I even had a RED on order. What the hell was I going to do with a twenty thousand dollar filmmaker's camera? I hadn't a clue, and I didn't care.
But times were about to get harder. I sold off all of the Canons, all of my Leicas, and a whole lot of beautiful, beautiful glass. I had to, because that was survival, and when the ads stopped working and the well of tricks ran dry, it was all I could think to do.
It was the perfect stroke of luck.
When life doesn't come easy, there's nowhere to run. You just have to figure things out. You have to think about who you are and what you want and what you're doing it all for. Not to say I've got it all figured out, but at least it was a start.
Things are a lot simpler now. I still have a couple of bags stuffed with gear between me and my associates. I'm not gonna lie. But for me, it's basically a couple of Panasonics. Yeah, you read that right. Panasonics. As in Lumix.
Most of my pictures are done with a GX7 and a 25 f1.4. That's a 50mm equivalent for those of you who don't use M43. And you know what? I'm shooting better than ever.
Now, I'm not saying you should toss your gear. But I am saying you really don't need much.
Whether you're getting it done with your 5D mark iii, your Contax 645, your D800, or you're gearing up with a shiny new Sony A7R for the holidays, gear isn't worth squat without heart. And with heart, gear doesn't really matter. If it works for you, great. But it's not whether you shoot digital for film, whether you use filters or not, whether you use Photoshop or not, whether you like to see it on screen or in print.
These things are just noise until you know who you are.
It's about you.
It's about you and what you believe and what you think and what keeps you up at night. It's about what compels you and connects you deeper into your own existence. It's about what thrills you and connects you deeper with others.
I won't say everything will take care of itself if you find these things. But if you do, there's a fighting chance the rest can happen. If you don't, the rest won't matter.
So on this Thanksgiving, what I'm thankful for is my wife, my children, my parents and family. I'm thankful for my closest of friends and my furthest of acquaintances. I'm thankful for this community for which I write, and I'm thankful for the people I've met along the way and the people I'm still to meet.
Photography is life and the guts to let it spill into your work.
So how could I not be thankful for every single thing I've come across and all the lessons they've taught me? It's all a blessing. I'm also pretty thankful I cancelled the order on the RED before it was released.
November 08/2013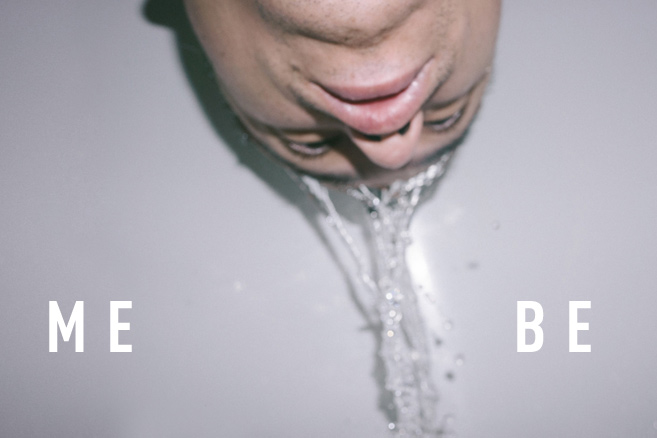 .004 inches.
That's all there was.
Nothing but two words on a scant 8.5 inches on one side against 11 on the other.
Be something.
I don't know why I wrote it. It was just a whisper in my mind, but I knew what it meant. A point zero zero four inch divide between the me I was and the me I wasn't.
It had been one of those days. You know the type, where you have the time, you have the energy, and you have no excuse in the world not to get something done. Anything. But the clock keeps on ticking. 10:00. 11:00. Noon. Afternoon. And still nothing to show for it. Finally, at 3:43, I pulled out the paper and asked the question.
"What do you want to be?"
I don't know where it came from. Maybe it was a self-help book. Maybe it was the same stray thought that had been rattling around in my head since I was a little kid trying to figure out just what it is grown-ups are supposed to do with their lives.
Whatever triggered it, one thing was clear. If you think you want to be something, you don't think you are something. And when those words stare right back at you on a monolithic sheet of 20 pound, 92 bright white laser paper, you can't help but wonder "Why haven't I gotten there?"
Mind you, I don't know exactly what being something is supposed to look like. I know it's not fame and fortune, though I wouldn't complain about more recognition or a bump in my pay grade. I know it's not awards or accolades, though I'd proudly post any such mention on my wall.
It's more a feeling in my gut. I know I picked up a camera for a reason. I know something pulled me in, and something got me going. I quit my job and did this thing I'm doing, and it surely can't all be for nothing.
But there it was in plain, black ink poured straight out of my heart onto the paper.
Be something.
Now, pictures are powerful things. Forget Jedi mind control. The camera is even better. It has the ability to shape the world, define our memories, and reveal our inner workings.
Don't believe me? Just take a look at the images in anyone's feed, and see how long it takes to stitch together who they are and what they're about. In seconds, with no trace of conscious thought, you'll know if they're outlandish, restrained, arty, witty, sarcastic, or sincere. Look more, and you'll know their hobbies, travels, and tastes. You'll even start to decide whether or not you like them. All with barely an effort.
And as photographers, it gets better, because we can not only say these things with our images, we can control what we say and how we say it. Even a lot of the least crafted photos are full of implication and suggestion. The best are a sledgehammer.
More than anything, I wanted to say something – to learn something, to see something – to share what I thought and felt, and, hopefully, along the way, feel like I was adding something to other people's lives.
In truth, I know why it hadn't come together. I was perfectly content not being something, so long as I had an out. Some reason, some excuse to say I couldn't get it done, because I had other things that were more important to do. Too many bills to pay, mouths to feed – as long as I could tell myself I had what it takes, but it just never came together.
But that wasn't belief. That was delusion. A short sell meant to cover a long life. Much too long to stay this particular course.
I believe in inner selves and the person inside. It may not be that mythical something that's the stuff of novels or legend. It may be nothing more than one small voice among dozens in the convoluted slurry of impressions and ideas that make up our lives. But at any given time, there's something we want to do and want to be, and there's something everyone else wants us to do and wants us to be, and it's usually not too hard to figure which is which.
All you need to do is draw a line on a sheet of paper. Look back with the eyes of your future-self at a time when it's all said and done. What would you like to be able to say you did? Write that on one side. Then write what you're doing right now on the other side. Do these two things connect?
Yeah, photography is powerful stuff. It's better than a chance to be something. It's a chance to be you. But if you've picked up a camera and you believe in the image, you probably already knew that. And if the connection between the two sides of that line is just a little murky, ask yourself "What's stopping you?" Whatever it may be, odds are, it's not reason enough.
It was 7:12 when got up from my chair to head home. By now, there were books strewn across the desk and magazines on the floor – an inspiration board of images and thoughts for tomorrow and tomorrow's tomorrow. I was about to turn off the lights, when it hit me. I had it wrong. I ran back to that sheet of paper, I scratched out the word "something" and replaced it with "you."
Be something you
I crumpled it up and tossed it the trash. I realized I already was.
November 01/2013
"I'm going to give you a gift D-," he said.
"What?!? How is that a gift?!?"
It was preposterous. I was offended. Did he not understand? Did he not know I needed the grades? That this was about my future?
But he did. The teacher was right. And I not only made it out of that first high school English class with the grade I wanted, but, more importantly, with the knowledge I needed. In a subject that never mattered to me, he made me care, and he made me learn. And that was a start.
Now, I hate to say this, but writing is something that's always come hard for me.
I was comfortable with numbers and happy to dwell on shapes, colors, and images, but words were tough. It always seemed like there were too many, too few, the wrong ones or the right ones in the wrong places.
Over time, I got better, but I had to learn the hard way – mistake after mistake. As a lawyer, then a project manager, then a business owner, you find out fast when things aren't working. And not just fast, but frequently, and I had plenty of bruises to show for it.
And if there was a lesson I learned along the way, it's that the words matter. They've gotten me out of hot water, landed me contracts, made friends, built connections, and sustained my business. They've even helped give me direction. I just wish it hadn't taken so long.
So I was pretty excited when I heard about Irresistible Words, a course from Jenika McDavitt of Psychology for Photographers. In fact, I reached out, and we spent a good amount of time just talking. Here are three tips you're going to learn in this video:
The biggest mistake people make when they're writing and an easy way to fix it (in fact, I'm employing the exact same technique here).

A sure shot way to create language that grabs people's attention.
A lesson from Thomas Edison every business needs to know
Now, full disclosure: I am absolutely endorsing a product here, and I'm an affiliate, so I'm getting something out of it. But as most of you know, I don't endorse or sell a whole lot of products (hell, I'm still in development my own, for that matter), and I sure wouldn't support something that didn't work and work well. But I've had the time to get to know Jenika over the past year – we've talked, I contributed an add-on to her ebook, Irresistible Websites, and she knows her stuff.
After reading through the course and I even used several of the techniques on the very first day out. My favorite part is that it's practical, and not just flowery. So check it out. Writing is no a get-rich-quick topic, but it's fundamental. It's the foundation for good writing, more traffic, more business, and better relations.
Only until November 6th!
Irresistible Words will selling for $119. After that, it goes up to its regular price of $249.
Learn more about using writing to generate business through Irresistible Words. >
September 19/2013
What if I said you could charge more, ask for more, get more, and have people like you all the more for it?
Now you may not want to be Don Draper from Mad Men (let's face it, he's kind of an anti-social narcissist), but one thing is clear: What Don wants, Don gets.
And you can too.
It might be tempting to say he gets away with it, because he has the chops and the charm, but in reality, there's no magic to it. It's not that Don knows how to ask. The secret to Don Draper is that he asks when others won't.
Watch the video to learn about the research and see the power of asking for more, then read on.
Time and time again, people cut themselves off at the knees by falling into a pattern of concession. Instead of reaching out and building bridges, the fear of rejection, loss, and embarrassment drive people to rely on free favors, discounts, and handouts as a way to connect with clients and vendors.
But you don't want to be valued because you're cheap, easy, or free. There's nothing wrong with doing a favor, and great customer service should be the cornerstone of any business, but if you're not capitalizing on the value of your actions, you're leaving an untapped well of business opportunity on the floor, and to claim it, all you have to do is ask.
September 09/2013
About once a week, my wife tells me I need to eat better. She tells me I'm getting older, and health matters. And so it's been for the past five years. She asks. I hear. I agree. I stall. But a week ago, I took a trip to California, and as soon as I made my way back to Brooklyn, I started a new diet. I even bought some running shoes. And I'm not a guy who runs.
What changed? Did I see the light? Did the words sink in after a half a decade? Not so much. It was all in something I saw, and it will tell you everything about how small differences in positioning for your audience can mean big changes in action.
TIRED OF DISAPPEARING CLIENTS?
Most businesses fail for one reason above all: They don't understand their clients' point of view
We all notice when we get one call too many or we're smacked by a total lack of respect. We all know how our clients fit into our lives. But the real question is how do we fit into theirs?
Clients care that you solve their problems. It's not being good or committed or hard-working. It's how these things produce results.
In this video, I'm going to talk about how to create a powerful approach to communicate the real value of your services and how you can apply the Benefit Multiplier Strategy to stand out and make yourself essential.
Watch the video, then read on.
WHAT'S REALLY GOING ON
Here's a secret. As a fat kid who grew into a fat adult, peaking at 276 pounds, what I learned was you never fully get over it. I lost a hundred pounds, I got in shape, I fell out of shape, I now linger somewhere in between, but when I look in the mirror, the same fat kid stares right back at me.
So even though I know I need to be in better shape – I know it's about living longer, being stronger, and all that, and damnit, I don't wanna say it's so, but I really just want a decent body.
And that's what I saw in California last week. A bunch of friends who lost a bunch of weight in new clothes, looking good. Seeing it with my own eyes drove it home, because that's the benefit that registers with me. Yes, my wife's arguments made sense, but they didn't hit me at an emotional level.
There are all sorts of reasons people want to lose weight and there are all sorts of reasons they need photography. But whatever they are, when you're connecting with people, the key is always going to be the same. Start by finding the benefits. Refine it to find the right benefits. Everyone has something staring back at them in the mirror. Figure out what that is, and you'll get all the business you need.
July 31/2013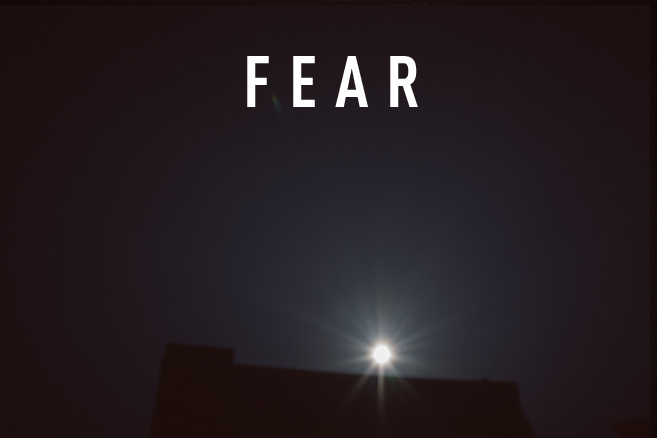 Fear scares the shit out of me.
I've spent nights sweating, days frozen. I've woken up, unable to see, unable to be, not knowing what I wanted to do, and afraid to find out. I've popped on the TV, slopped on the couch, being stuck in second gear for days, weeks, and months on end, all because I was more scared to find out I wasn't what I wanted to be, than to simply get out of my bed, get out of my head, and become that thing itself.
Fear is a dark and menacing thing. It lurks in the shadows of our minds. Always hard to find, always waiting in the wings, never quite gone, never quite there.
But I'll take it over security, any day.
Security is worse.
Fear accompanies all great things. It's there in progress, change, and growth. It's there when you shed your own skin. It's there when you let yourself to become more.
You don't own fear by forgetting it. Security is not fear vanquished. Security is settling for less.
Let fear be your guide. You fear when you care. You fear when you want. Really want.
Fear doesn't tell you what to run from. Fear tells you what to run to. There is no fear that accompanies the unimportant. It is the most clear and vital indicator that something actually matters.
When you create, you have a choice. You can live on borrowed lives using the images and voices of others. Or you can live your own life, speak in your own way, and know your own path.
And it may be true that when you follow, you'll never have to take the hits, many will appreciate you, no one will question you, and you'll keep fear at bay. But you set your sights on a path forged by others, dedicated to a vision that wasn't yours, placing your own dreams ever an arm's length away.
When you live in the first person, you'll experience fear and hesitation and that feeling in the pit of your stomach that you will not measure up. But for that, you will rip through the barriers that separate you from your future self. The one who exists on the other side, who has done what you wanted, knows what you wanted, and experienced what you wanted.
You will recover your dreams, you will recover yourself, you'll take the hits, but as Sinatra said, you'll know you did it your way.
So if you look at your own work, and you're afraid to show it. If you look at your own self, and you've kept it walled off, don't hold it back, don't keep it safe. Don't let it wither without seeing the light of day. Let it into the wild, and see what takes place. Your life is waiting.
Because the question is not whether fear is too high a price to pay. The question is whether fear is too much to give up.
July 19/2013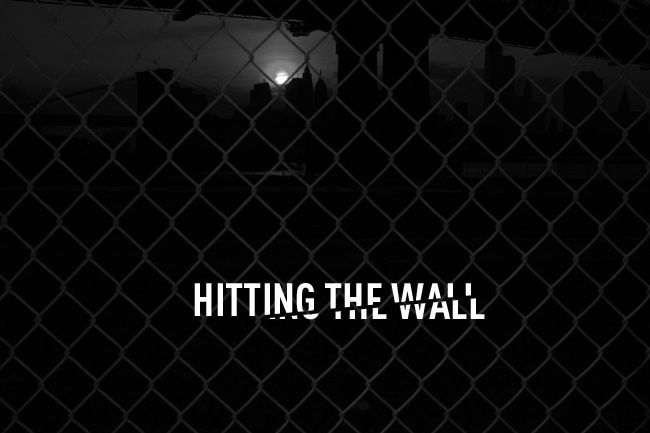 Wedding photography is not for the faint of heart.
The hours are long, the stress is high, the pay ain't close to what it looks like it will be, and it will be commonplace that you will deal with a razor-thin margin for success on a day with a level of tension that most people will only experience a few times a year. Every. Single. Weekend.
You will be bludgeoned by every insecurity possible. You will be battered with an unrelenting torrent of competition in a field that has nothing more than a $1,500 barrier to entry for a cheap DSLR, a zoom, and a flash, and the better you get, the more you will put your heart on the line to have it unwitting stomped on, because you will take it personally whenever someone books someone else who shoots in that way – you know the one – the one that you loathe and rally against.
If that isn't bad enough, pricing pressure will not relent. No matter how much you charge and how good you are, your prices will sound high to the uninitiated, and it's going to be up to you to convince them otherwise.
And for all that it does cost, it's easy to find yourself fighting for the scraps, clawing for each bite you can find, so paralyzed with fear that you'll sacrifice time with family, friends, and doing the type of photography that made you enter the profession in the first place.
You will work through nights, obsess through days, and check your phone relentlessly, so you can reply to any and every request in an instant. When times are tough, even in the middle of a movie, a dinner, or a date, you will still want to see if any new inquiries are waiting, and every time you post something, you will be dying to know how many people are seeing it, how viral it is, and you will wonder why the attention wanes so soon.
Along the way, you will also be subjected to an unending stream of status updates and notifications that you will monitor from command central, a.k.a. Facebook, as you reply anytime that little button lights up in red, telling you there's a comment waiting or a like on the tally.
Business ebbs and flows, but you'll spend months on end each year with a barrage of questions when the trickle slows about whether the well has run dry or if it's just business as usual. During these times, you will learn to theorize and explain every possibility to the finest degree, as you chase one solution after the next, looking for the magic bullet.
Meanwhile, you will find no correlation between your most successful shoots and your worst. Clients will complain about the fact that you missed this and didn't get that on the very set of images you were the most proud of, yet they will love the pictures that you're least attached to.
At times, you will question the value of your vision, causing insecurity to mount and scar tissue to build as you work harder and harder to avoid every possible error, to please every possible person, and to do more than is humanly possible, blunting your most valuable gift in the process – your ability to see in the present.
If these scars run too deep, you can even become fully detached from the moment, unable to observe, dwelling in a world of shorthand and short cuts built of safe shooting and stagnant observation that you can templatize and generically apply to each and every moment you capture. As you do so, you will start to tell yourself you're doing it for the client, because you're sure not doing it for yourself any longer. It is as if the weight of a million little mistakes are bearing down in force on your spirit, squeezing so much doubt into your body, that instead of seeing the beauty around you, you will only see the noise and lose the signal altogether.
But all of this is really just a long, long way of saying this is a hard job.
And this is a not a bad thing.
Reality is exactly what it is. Nothing more. Nothing less. But do not give up, do not stop. Learn to bend, but do not yield. Because these challenges are not only surmountable, but if you let yourself, you can smash them down, and dance all over them. It's not about an easy day, an easy month, or a fantastic year. It is about life.
If you've hit the wall and felt these frustrations, take heart in knowing that it means you are alive. You still have the fight in you. You have not given up. Because the question is not whether you will give in or whether you will make it work. The question is whether you will give in before you make it work. Do not give in. A dream is defined by the very force of its challenge.
There is the wish we all want about how we'd like it all to be, and there is the dream we all have about what we need to do. These are not the same. And if it's a wish, and you're not ready to go the distance, and you think it should come quick and easy and effortlessly, there's no shame in pulling out of the game and finding your dream. But if it is a dream – something you need in some place deep down that only you understand, then it is too much to sacrifice for something so simple as reality.
To grow into something is not to accept the inherent misery of a situation. To grow into something is to stand in the face of it all with nothing more than you, open and bare, free and willing. It's not to accept failure, but to know that mistakes are just life's way of asking for a different answer.
It is the act of learning to exist in the present. Not to walk into the fear and emptiness of each day unprepared and unready and to assume we will crawl through the hole unscathed, but the ability to walk through the fire, protected by instincts we have honed through dedication to our craft, so we can place a fundamental faith in who we are and what we believe and know that our bodies will respond as we need, when we ask. It is to be ready such that we know that we can take control when we relinquish control.
It is not the world raging against us, then. In every action and every moment, the world is offering something to us. It is asking us to turn into it, engage it, and be part of it. It is a full, giving, spectacular place, packed with sound and light and feeling asking for the most of us and promising more in return. There is more variety and inspiration and beauty in a single day than we can store or memorize in the entirety of our minds, and it is always there for us to have, to hold, to find and uncover, every day, all of the time.
It is a hard job. But for all the weight we carry on our shoulders and all the burdens that rest on our back, we have a job that is built on the idea of dwelling in the world's potential. Every. Single. Weekend.
July 19/2013
2010 was a tough season. The recession was in full force, and I was struggling to find footing and trying desperately to figure out how to break through the ceiling. For all the shots that did work and for all the things that did go well, I just couldn't put the pieces of the puzzle together. I was submerged and couldn't figure out which way was up, and what I really remember was how hard it was to find actionable advice. Not that I was looking for the plan, but at least something I could hold on to.
Some of you know that I've been working on a premium product for awhile now. And that's still coming. But while you wait, I'm launching a new series of posts next week that you haven't seen here before, and I can't wait to share them. Actionable, real-world posts, designed to address day-to-day business challenges with simple ways to keep you moving. Something to hold on to. Get ready. It's gonna be good.
July 10/2013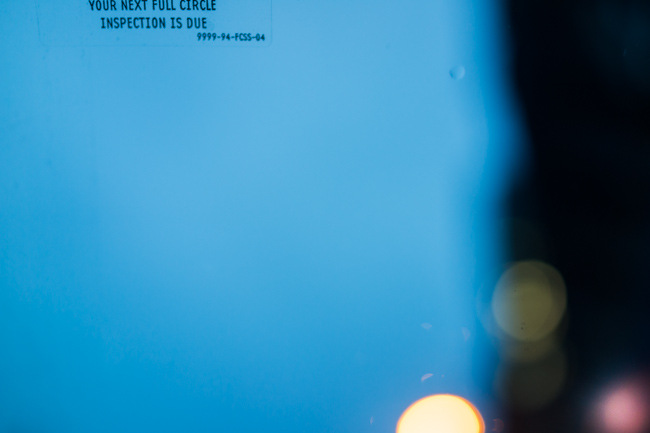 It was bad beyond bad. Not regular bad. Not I'll get better bad. It was "What the hell is wrong with me?" bad. Weird things. Rooms spinning, hands shaking. Couldn't stand up straight. Couldn't focus. I saw two of everything. My brain felt like it was going to explode whenever I tried to think. Not math think. Anything think. As in what type of soup should I have for dinner type think. All coupled with a constant, unending exhaustion. It was the worst month of my life.
I've always described myself as a person with a thermostat set one notch below satisfied. Normal was never good enough. There had to be something more. And, yet, I spent most of my life filled with insecurity. Unsure I could get it done. Eager to please, but forgetting myself in the process. Sidelined by a deep, dark, crushing doubt.
Worse yet, the more I knew, the more my doubt grew. At least when I knew nothing, I could enjoy the simplicity of it all. I could take all the risk I wanted, because I didn't know what risk was. I didn't know what good was. I didn't know what bad was. Those things didn't matter.
As a child, you're preoccupied with the whys and the why nots of the world. You are filled with a basic thirst and an unending curiosity. As children, we have a fundamental belief in dreams, and we possess hope of a scale where most adults dare not tread.
Then come the rules. And there are so many of them. The right way, the wrong way, the smart way, the dumb way. Suddenly, life became a competitive sport, and unless I got the trophy, it didn't matter. The joy was gone. The curiosity was gone. There was victory. And there was loss. But there was no simple. There was only doubt.
It was a bad month. A bad reaction to some antibiotics, as it turns out. I'll never feel the same about side effects. But I survived, and here I am on the other end of it.
And as my antibiotic-induced haze wore off, and I could walk again, talk again, think again, and just stand up without a throbbing in my brain, what struck me was that being a whole person – to be fully functional -  to wake up in the most average way on the most normal day is to be able to see and hope and dream. It is not plain and dull and uninteresting. We choose to make our lives plain or dull or uninteresting. It is not success or failure. It is not this or that. It is the choice between doubt and rekindling that innate thirst for knowledge and for living.
You can't duck and cover from your own life.
The curiosity is never gone. The discovery is always waiting. There are no rules. There are no measurements. Forget about looking back. Don't even worry about looking forward. The state of normal is to live in the face of potential. It is to have the chance to know the spectacular. It's up to you to seize it. But it's there. It's yours. So let every frame matter. Let every word count. Because to live simply and to live honestly is to live boldy. Normal is to be possessed of the ability to dwell in a world of infinite hope and unending dreams. And that ain't such a bad thing.
May 24/2013
As always, I'm working on some fantastic new material for Ground Glass. I've been sidelined by some crazy sort of illness for awhile, but things will be up and running again soon.
In the meantime, Jenika McDavitt is having a sale today and tomorrow (May 24, 25) on her fantastic ebook How to Build an Absolutely Irresistible Photography Website. Normally $159, it's only $119 right now.
If you're thinking about creating a new site and want to dig into the key business and brand considerations, this guide is chock full of great advice and exercises to keep you on target. It also comes with an interview from yours truly, as I deconstruct what went into the redesign of my own website for 5 West Studios. Great stuff!