From Psychology for Photographers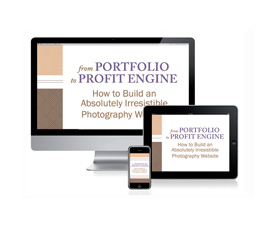 Be sure to check out Jenika McDavitt's new ebook on website strategy. Not only does it provide for some great insights, but it comes with a bonus interview from yours truly! I was impressed with the quality and the soundness of her approach.By the time you're done with this e-book, you will have:
Created a full profile of your dream client, with help every step of the way
Completed a full blueprint of how your services meet your client's deepest problems + needs
Walked through step-by-step how to take that profile and create a website that speaks directly to those deep problems and needs
Created a psychology-driven master plan for each page of your site
Add to Cart
Learn more about this product
The Ultimate Brand Guide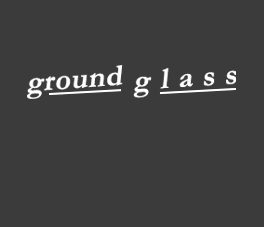 What could be better than taking a trip to shiny, shimmery, glitzy, glossy New York City for a few days with Spencer Lum? Anything? I think not.
Most people blow through countless time and cash to produce bad marketing material, poor design, and the wrong language to attract clients, because they are using everyone else's strategies. This is about figuring out what works for you.
Here's what this isn't. This is not a mentorship. This is not a program. This is not a crash course on photography, the general principles of business, or how you're going to get rich in 5 days.
Here's what this is. This is a foundation. This is something for anyone ready to overhaul their website or rework their brand. This is for people who are established. If you don't have any idea about what you stand for and who you are, there are way better uses for your money, and nothing I can create or suggest will have the longevity to make it worthwhile.
You'll spend three 7-hour days with me, in which we will break down your identity, review your portfolio from the perspective of the client, evaluate your strengths and market position, and build the foundation for a new identity designed to reach your clients. You will go home with a bullet-proof USP, future brand strategy, which will include words, language, and design styles for your business. If you feel like you're adrift, this is how you create a long-term blueprint that keeps you on target.
Why me? I've run my own studio for 9 years, I've run a design and brand agency for 8 years, and I've served in roles as creative director, art director, information strategist, and UI designer for both Fortune 100 companies and small start-ups, alike. I can tell you how to build a brand like an agency, but with the practical concerns of a studio owner. And I understand what matters to a photographer, so I get what is necessary to make it all work.
If you're interested, get in touch with me, and we can see if there's a good fit.
Add to Cart
Learn more about this product