It's either you or them.
You're the message or the messenger.
You're more, or you're less.
This is an industry with too many debates and too much chatter. Talks that do nothing but distract you from the point of it all. Questions like film or digital, DSLR or mirrorless, Canon or Nikon, presets or pure.
With rare exception, they're red herrings.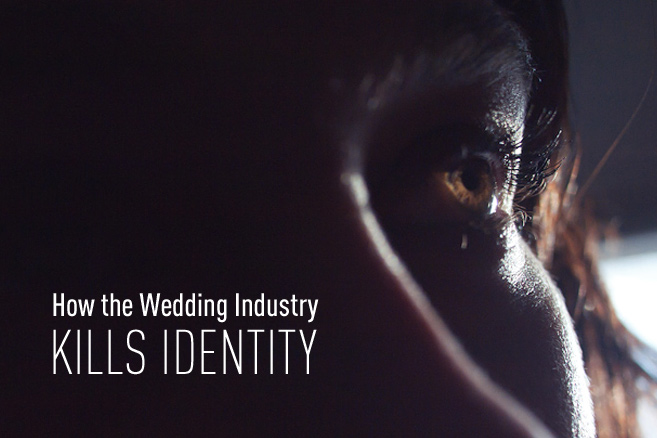 It's Not About What's Right
Art's power comes from its mutability.
It lets us explore possibility, unshackling us from conformity. The point isn't to find the right answer. It's to find our own answers. And suggesting that there's one way, some way, or the way will only cripple the pursuit.
In Structural(ism) and Photography, Lew Thomas argues "every visual image or system of images is equally biased…based on the tacit proposition that the structural relationships of the system are internally valid."
In other words, the question isn't what's right. It's something much more human: Do all the elements fit together? Does it work?
In the TV show Friends (let's go old school here), to comfort Rachel after she accidentally makes a shepherd's pie with bananas, cream, and beef, Joey proclaims "What's not to like? Custard, good. Jam, good. Meat, good!" But, of course, the humor reveals a greater truth. It's not what works in isolation. It's what works together.
Abstract discussions about process and technology cannot answer this.
Does your process get you the result you need? Do your pictures show your vision in a cohesive way? If so, who cares about the rest?
Summarizing the value of our life experience in questions of simple mechanics insults us.
We must be more.
Industry and Oppression
The Wedding Industrial Complex will tell you what to say. What to do. How to be. It's going to tell you to dwell in conformity when who we are is exactly how we resist it.
Sure, you can copy the look, climb the ladder, be part of the cooler than thou. But it never ends. It's a climb that doesn't stop.
Or you can be yourself.
But make no mistake. The Wedding Industrial Complex will push back. It will make you feel weak, when you're strong. It will make you feel lost, when you're found. It will make you feel like a fraud, when you're you.
It will deny your truest and boldest self, because your truest and boldest self exists outside of the complex.
But we only have so much identity capital, and it's too precious to spare just to pray to the gods of style and cool. Do not listen.
We're Still Not There
As an industry, we've matured. Our technique is now bullet proof. Our skill can shock and awe.
But it's not enough.
We're an industry chasing the chase, looking for the next big thing, deifying its leaders, where fine art is a label instead of a practice, reading Kinfolk makes you a style expert, and the rest of photographic history remains as foggy as a night in San Francisco.
Even a lot of the most talented and enthusiastic making their way up the food chain—people fully capable of rattling off every winner of the Rangefinder 30—scarcely recognize the work of the giants among us.
We need to go further.
It doesn't matter whether you're talking about Eugene Richards or Eugene Smith. Paolo Roversi or Paolo Pellegrin. Martin Parr or Martin Schoeller. Names like Jeff Wall, Sophie Calle, and Cindy Sherman are less than afterthoughts in our world. And yet, they exist as part of a diverse class of photographers, past and present, who forged the language we use.
This isn't just History 101.
Knowledge is rocket fuel for the soul, and seeing the medium in totality is part and parcel to discovering the voice we all crave. Because voice is not a look. It's a conversation. It's a conversation built on the past and the present, going well past this industry or any other.
It's not how other work looks, in other words. Replicating the look is comparatively easy. It's what the look says. Only context and knowledge will give you this clarity. And no technique will tell you what you need to communicate.
The Choice
You either live by the belief or you live by the look. You pick.
Living based on the belief is individual and immeasurable. It's living outside of the curve in a place that isn't about the judgement. It is about being whole. Being more. Being able to know that some will love you, some will hate you, and none of it will matter, because you are enough.
Living based on the look is the treadmill. Running after running. Digging deep, one day after the next, only to turn up emptier and emptier each time you make the rounds. The look is outside of you. You can never get ahead of it. It's a drug the world sells you and a tale people tell you that obscures the simple joy of doing that is always there for you.
Yes, it's comforting to say this is this and that is that, but it's vapor drifting into the wind.
It's a deafening loudness that will cut you off at the knees, narrowing your vision and limiting your growth.
Because the problem with standing your ground is when you do so, you can't leave it to discover more.
I've put together a killer bonus to help you see more. I break it down not just into who to look at, but things to see from them. Grab it!