It's not too often that I have a news round-up. Actually, I never have before. Probably because I don't really have a lot of news. But, for those of you who are interested in the occasional tidbits of industry information I do post, be sure to like us on our Facebook page. That's where I post some of the things I do come across.
As the owner of what I am sure must be the photography blog with the fewest actual pictures on it (something I hope to remedy with the impending re-design I'm working on), I thought I'd share a few more of the images from my post on The Photo Life. And speaking of that, thanks to Rachel LaCour and Elizabeth Villa for making this happen. And another thanks to Bobby Wagner and Parris Whittingham, whose insights from our weekly get-togethers really helped me dig deep. Writing the article was a blast, and knowing that it was on someone else's blog really made me push myself. Check it out: A Case for True Authenticity in Photography.
Also, speaking of images, I was lucky enough to get my hands on a Sony Alpha NEX-7 back in December. I was working on a write-up, but I just haven't been able to get it done. I've decided to bail and give a quick summary instead. I figure there's already a plethora of others who have done a better job than I would. I will say this. This camera is hot, hot, hot. Not perfect. Not enough to get me off the rumor sites waiting for more, but if you have any love for mirrorless cameras, it definitely raises the bar. If you're interested in the NEX-7, here are the three reviews to check out:
At DP Review
At Steve Huff
At Luminous Landscape
All of the images here were taken with the Sony NEX-7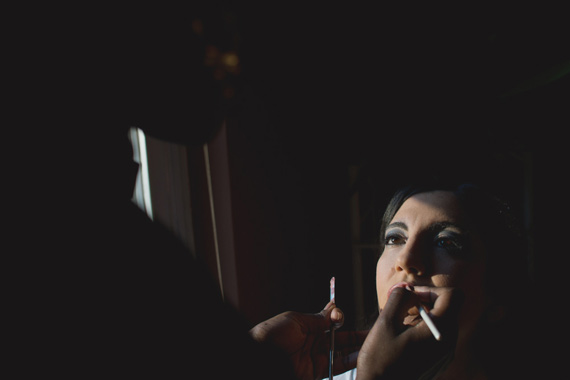 Now onto the question I'm sure no one is dying to know: Can you use the NEX-7 as your primary camera for a wedding? The short answer is yes. Absolutely. But with some reservations. Now why the hell would anyone want to shoot with a mirrorless camera as their primary camera, you say? I'm glad you asked. Because I'm getting old and my back hurts at the end of a 10-hour day. But seriously, why wouldn't anyone? I regularly shoot with a D3S on one shoulder and a D3 on another. They're bricks. Amazingly capable bricks, but bricks, nonetheless. A small, light camera is fun. It makes you want to move. Up, down, left, right. It makes you want to go for the extra shot. Even 8 hours into the day, when you know that not a single soul would ever care if you didn't bother to try, you'll still care about whether you're shooting an inch too high or an inch too low. You don't worry about your body swinging into this person, your lens banging into that. You don't get tired. You just go for it, because it's so light, it feels like an extension of your arm. Now, I get this isn't true for everyone, but if you haven't played around with a small, portable camera, at least try it. You shoot differently. See what comes out of it.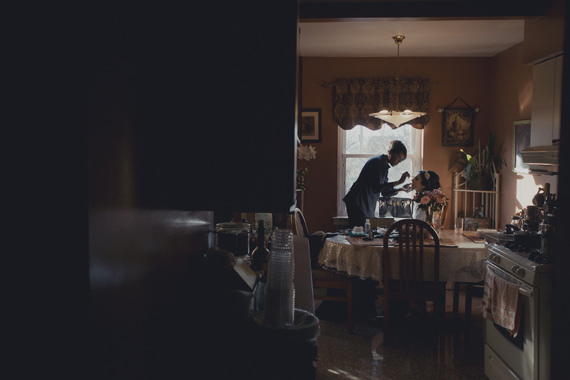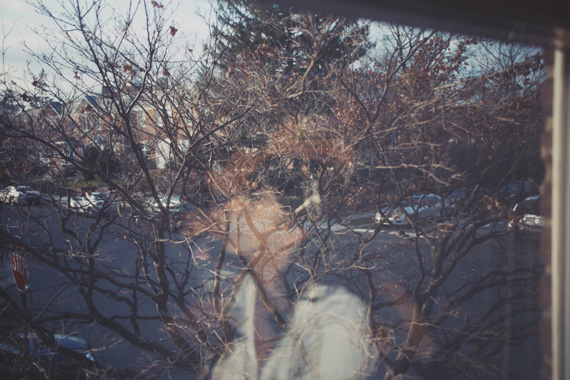 So what else? Being able to use the LCD screen is a joy. I can shoot overhead, underhand, here, there, anywhere I want, really, and I can do it in seconds. The viewfinder is great. Not perfect. But crisp and bright. I like to focus manually when I can. I like knowing where the camera is focused. It helps me play with the focus area and control the mood of the image. The peaking feature allows me to easily focus in manual mode. The dials and ISO adjustments are dead simple to use and quick to adjust, and most controls are customizable. All in all, an excellent effort with high marks for usability and quality.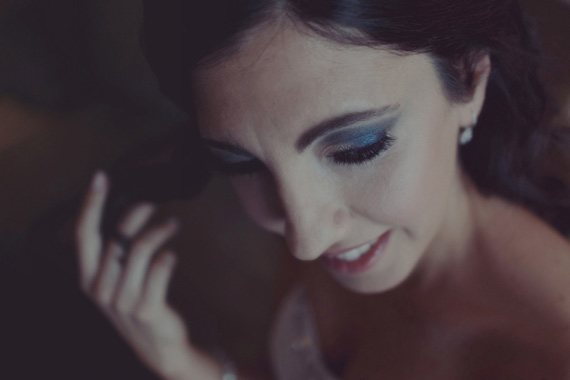 A quick caveat for those who like taking shots of newspapers and comparing corner to corner sharpness and noise at ISO 3200. You will not be thrilled. The NEX-7 doesn't measure up on that count. It not a pixel-peeper's dream camera. The question isn't about quality. Plenty of SLRs have the NEX-7 beat. The question is how the camera you use affects the way you shoot. Who really makes 30×40 prints of a dancing shots? If you do, it's not the way to go. Since I don't, I think it's more than good enough. I've tried a 10×15 at ISO 3200 and it looked solid. I will confess that 3200 was grainier than I hoped for. But once you scale down the 24 megapixels and run a noise filter in Lightroom, it's not bad at all. And at lower ISOs, 24MP provides plenty of resolution.
I wanted a camera that would be fun, that took decent images in lowlight, that would let me focus in manual mode effectively, and that I could carry without thinking about it. The NEX-7 hits the mark. Are there shortcomings? Most certainly. If you're looking for fast action shots or there's just a lot going on – let's say you're really into hugs in receiving lines (I actually am – I love hugs), you want rock-solid, rapid-fire autofocus. The NEX-7 won't cut it here. Also, at a distance, the peaking isn't great. It's hard to tell what's in focus. The autofocus is slow and clunky. Acceptable, but not inspiring. The lens selection stinks. And one of my big irritations is that you can't use the magnify feature when manual focus assist is off. Manual focus assist is the feature that magnifies the image automatically when you adjust the focus. How often do you need the magnify with it on? It would seem to me that magnifying the image would be most useful when you have manual focus assist off. I don't get that.
So, no, it's not the perfect camera. In fact, I'll probably still be picking up a D4 when it's available. And I'll go to the D4 when I need speed, when the light gets really low, and when it's a must-have moment in a tough situation that pushes what's humanly possible. But the longer I've shot, the more I've realized that those must-have moments don't come by nearly so often as it seems. The beauty of weddings just as often lies in the moments in between. When things aren't moving a mile-a-minute, and when there's nothing you absolutely have to get. Then, out of nowhere, something just happens. And it's magic. And the NEX-7 is great there, because it encourages you to explore the world. To keep the camera up, to seek, and to find. At least for me, what I will lose by not carrying a full-fledged SLR in my hand, I more than make-up in the extra energy and creativity something this small, light, and usable affords me. Call me crazy, but I'll hazard a guess and say that more times than not this season, you'll find an NEX-7 dangling from my shoulder.