Vendor meals.
Need I say more?
It even sounds insulting. Like you're some sort second class citizen.
"Oh, go down to the dungeon and eat with the slaves, will you? And in 5 minutes, as soon as you sit down and take your first bite, we'll spring a toast on you, and let the staff take away the scraps you were planning to gnaw on before you get back."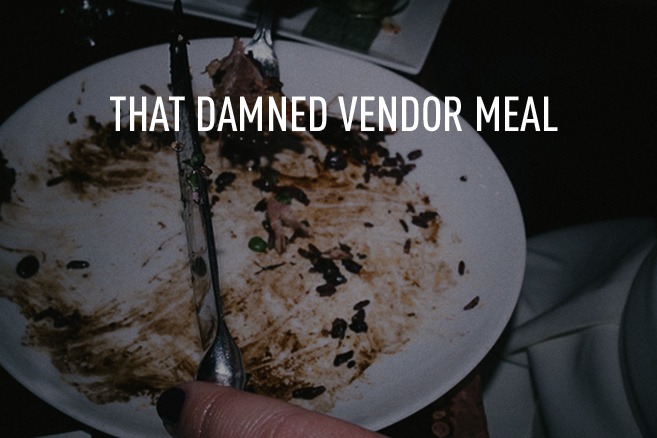 It seems like the better the place, the worse the meal.
I can't count how many times I've been sent to the back of some dodgy kitchen or dusty basement. My favorite is when the sour scent of surfaces wiped with old rags permeates the room meal.
And I admit it. … Read more...